A Vintage Wedding – Style Guide & Furniture
When planning your wedding, it can be easy to get overwhelmed with everything that's on offer. If a fully themed wedding seems like too much, and if you want something traditional with a touch of originality, we think the vintage theme is ideal. Vintage furniture provides the base for a beautiful wedding, finished off with unique touches, such as hydrangeas in vintage crates or vintage ladders overflowing with delicate flowers.
Here is our 2016 vintage wedding style guide, to show you how to create a perfect day, from the dress to the dining!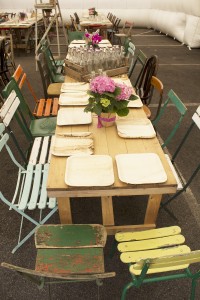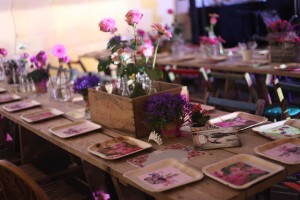 Our vintage furniture hire collection has dozens of beautiful pieces that can be arranged to create varying looks and styles. We love this fun and colourful mismatched look as well as something more elegant with floral displays.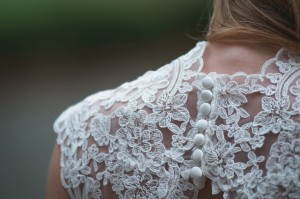 Your wedding's vintage theme can go beyond the tables and flowers and influence your personal style on the day. This beautiful wedding dress incorporates vintage lace detailing with a modern shape.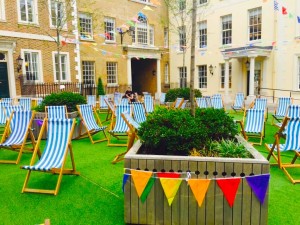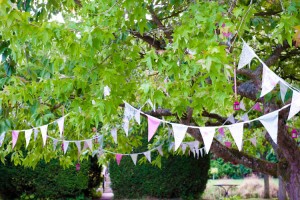 If you're planning a summer look, use bunting and deckchairs to create a vintage summer garden party feel. We hire bunting, deckchairs and picnic hampers, but unfortunately we can't bring the sun!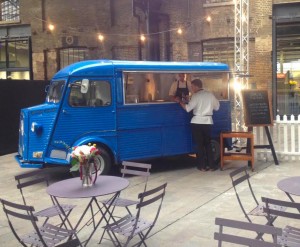 The latest trend on the wedding scene is street food. Street food at your wedding creates a relaxed atmosphere for your guests and you also get the bonus of a beautiful vintage food truck to look at. We have a huge range of colourful vintage food trucks for hire in London and across the UK.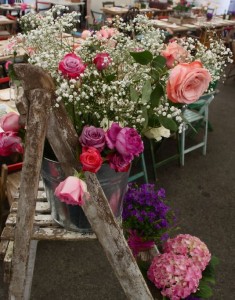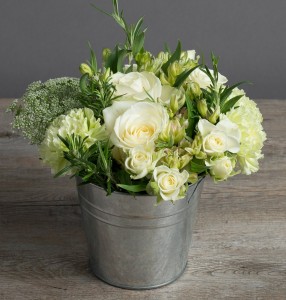 Flowers are a must for any vintage wedding, they elevate a wedding from rustic to elegant. Our team of designers and florists can help you plan the perfect floral displays to complement your colour scheme and continue with the vintage look. We love putting stunning bouquets into vintage crates, milk bottles and buckets, all of which are available to hire from our vintage collection.
Get in touch to hire our vintage furniture and plan your perfect vintage style wedding!