You already found the perfect venue and your dream dress? Now everything you're still missing is the most delicious wedding catering? If you want to be completely in trend and insta-worthy but still unique – we advise that you hire a street food truck or stall to make your dream wedding complete! Not convinced yet? Then keep reading!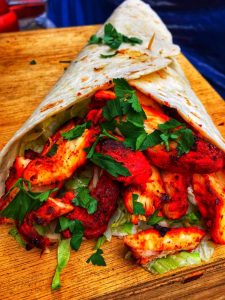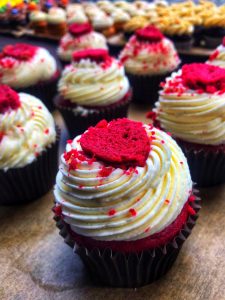 If you want your guests to talk about your wedding for more than the next few days, you should definitely consider street food. It is unique and the chances are high that a lot of your guests have never experienced a street food wedding. You can totally personalize your menu and get exactly what you want. Other than that street food is always fresh. That doesn't only mean that you won't get any complaints about cold food. Street food makes it also very easy to please all of your guests, including vegetarians. Moreover the variety of street food is endless. Regardless of whether you're a lover of juicy burgers or prefer the Asian cuisine, there's nothing you can't find in a food truck.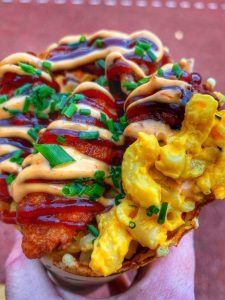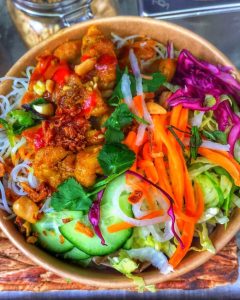 Not only is street food fresh, unique and has endless variety but also budget friendly. As weddings are already expensive enough we're sure you'd be happy not to spend ridiculous amounts of money on food. Another important advantage of street food is its flexibility. No matter if you're planning a festival wedding or dream of getting married in your backyard there's no place you street food catering can't be served.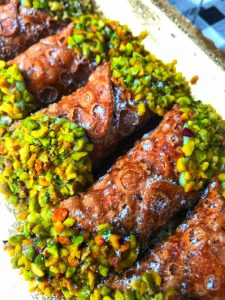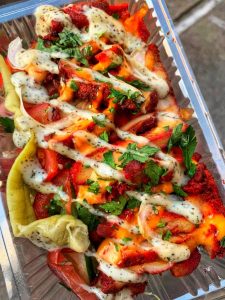 So once you've made the wise decision to treat your guests with some high quality street food it's up to you to decide what kind of street food catering you're going for. As there are hundreds of thousands of options it would be easier to decide on a wedding theme first, to narrow down your options and plan the menu around the theme. It's also worth looking at the season you're planning to celebrate your wedding in. Not only is it nice to use seasonal ingredients but also the season might make a financial difference. When you think about a street food wedding your first thought will probably be a summer wedding, that's not the only option though! When you're planning an autumn or winter wedding it's worth considering street food catering too. It might actually be an advantage as many food trucks or stalls can become much more affordable during the colder months. We can assure you: it will be just as delicious!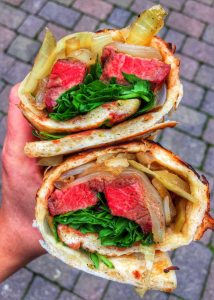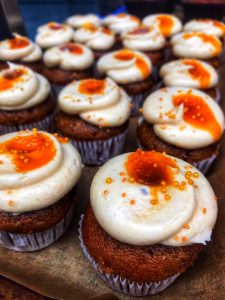 So if you're planning your wedding and got curious to treat your guests with some mouth-watering street food catering, don't hesitate to contact us! To get further information please email events@urbanfoodfest.com or give us a ring on 020 7563 3021.