Yes, you read that right! We from Urban Food Fest do not only operate high-end street food markets in London and across UK, we also offer extraordinary vintage furniture and vintage street food trucks for hire! With our without street food, of course. (I have to admit you'd totally miss out on something, if you don't book our high-end street food with your vintage food truck :)) if you'd like to take a look at our street food at first, then don't hesitate to come by at our street food markets in London in order to get the best possible street food experience!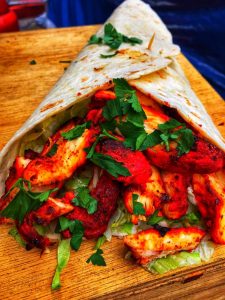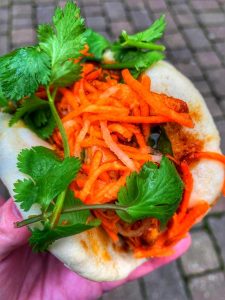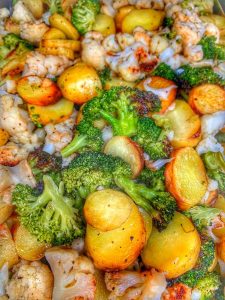 You are definitely at the right place, if you are considering booking vintage furniture as we from Urban Food Fest offer dry hire for our vintage furniture and our vintage street food trucks. Our vintage furniture collection consists of an eclectic range of vintage furniture and props available for you to hire for birthday parties, weddings and corporate events. From our beautiful handmade multi coloured vintage wooden chairs, that come complete with jazzy retro cushions, grand old leather vintage armchairs, vintage tables made from antique sewing machines, to our vintage bar, with old school milk bottles and jam jars for glasses, and vintage ladders to act as quirky shelves or to cover in lights and gorgeous vintage flower arrangements. As you can tell by now, we from Urban Food Fest offer every kind of vintage furniture that you can possibly think of! Take a look and convince yourself!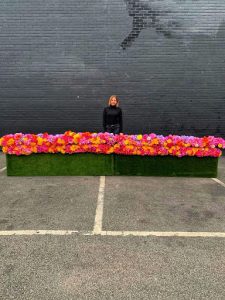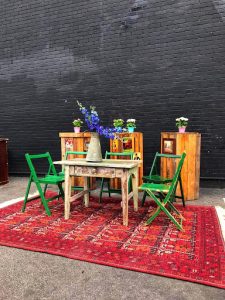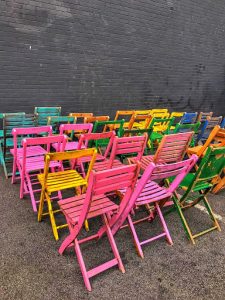 Our vintage street food trucks are available to dry hire empty (without street food) or branded and wrapped for private events, corporate events, launches, brand activations and promotional events across the UK. We have created bespoke branded vintage food trucks for brands including McCain, Virgin, Aer Lingus and Fox. Empty Urban Food Fest street food trucks have been used for film sets, photo shoots, weddings, as props at parties and for promotional sampling, activations, advertising campaigns and company launches. We can also create bespoke flags, bunting, printed t-shirts, promotional items and other merchandise to go alongside your vintage food truck. As you can tell by now, hiring our vintage street food trucks offer many possibilities to our clients in order to create the perfect street food experience. Our popularity will also become obvious by visiting our street food markets! The beautiful vintage furniture adds a vintage touch to all of our street food markets which makes Urban Food Fest stand out from other street food markets. You can also hire our vintage furniture pieces for private or corporate events. No matter if you're planning your mums birthday party, your best friends wedding or even a corporate event, our vintage furniture can add a special touch to any sort of event. By adding your favourite vintage furniture items to your event, you can benefit from our beautiful vintage collection and create an unforgettable street food experience for your guests.