For all the Gin lovers out there, heading to Urban Food Fest this saturday the 23rd of June 2018 is a MUST! In cooperation with The Wine Drinker and Two Thirsty Bulldogs, Urban Food Fest are hosting one hell of a party! The Wine Drinker will attempt to achieve a new Guiness World Record® by making the world's largest alcoholic mixed drink., mixing up an almighty 700 litres of gin and tonic with the use of 200 bottles of gin! As an official attempt to break the record, the event will also be overseen by an official Guinness World Record adjudicator; Snoop Dogg isn't the only one who can break records with gin, us Brits can too!

The event is free of entry and will be open from midday until midnight with the main event commencing at 6pm. Throughout the day there will also be music, performers, games and not to mention a wide variety of delicious street food and cocktails! For the adventurer in all of us, a wildly sourced gin will be used to fill the 6ft tall vessel! WildJune is a uniquely Western style gin that shines the spotlight on a never before tasted juniper found in the West Texas Mountains.
The vast majority of gins feature the same juniper species known as the common juniper, however, in America they have a few unique species which enticed Molly Cummings co-owner of the distillery, to set out on a quest to find a truly wild American juniper to feature in their gins.The juniper they chose is a plucky little berry with a juicy tart flavour and are hand picked by Molly herself.Wild June gin is big, bold, and full of spice and citrus!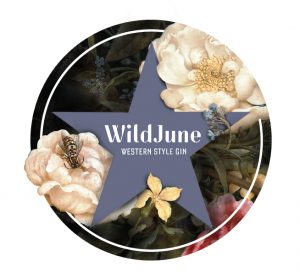 WildJune Gin is available in the UK by the innovative wine and spirits retailer, The Wine Drinker. They've been working since 2015 to bring you wines, prosecco, and spirits from all over the world that pass their strict four rules. The rules include having a story behind the beverage, tasting good, looking good, and having great value. WildJune ticks all these boxes! The Wine Drinker wants each product to be unique to the person drinking it! Visitors can expect a record-breaking taste from WildJune which will be available to tickle your taste buds from our bar!