With rum tipped as the next big thing in 2018, it's about time we start savouring it!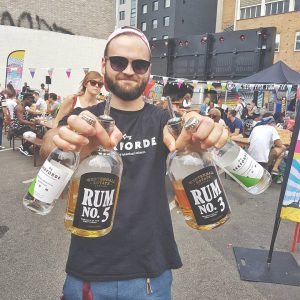 Rum and Coke are paired in our minds as naturally as a gin and tonic, but at Urban Food Fest we believe its time to rock the boat and shake up the status quo.
Recently there has been a revolution in the gin world, with a flurry of paired down tonics flooding the market. As gins became more and more sophisticated, tonics became more and more simple in order to really let the botanicals sing. Now rum is on the up and people no longer regard it as a pirate's drink, it is about time the mixers stepped up their game. After an extensive search and many sickly cocktails sipped, we have found our favourite:
Sekforde drinks have created a botanical blend that unlocks the flavours in the rum, like opening the wardrobe to Narnia or running head first at platform 9 and 3/4. Before trying this mixer, it seemed we only had two options: either drink rum on the rocks (a bit to punchy for us, we're not quite that hard-core!) or adding Coke or juice, which is good if you need a little sugary pick-me-up but mask the flavour of the rum.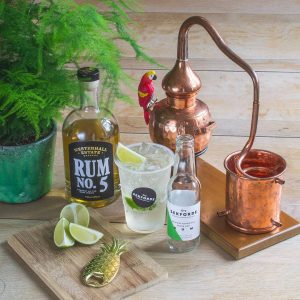 Sekforde mixers are a subtle, balanced blend of natural botanicals in gently carbonated English spring water so they create a refreshing long drink that still allows the rum to shine through. The best part is that they contain under half the sugar found in other soft drinks and are 100% natural and under 40 calories! (Not that we're counting but always a bonus!)
You can purchase the botanical bottles at Harvey Nichols no less! Read more about the full range of products here: https://www.sekfordedrinks.com/