With the new year starting, everyone's coming up with new year resolutions. For most of us getting healthier or maybe even going vegan or vegetarian for a while might be on top of that list. But while it's easy maintaining a healthy diet at home, it's the times that we're eating out that we're tempted to break our resolutions. Imagine going back to work after your Christmas break. You're going out for lunch and all of your colleagues want to go to a burger place. Do you really want to be the one suggesting you grab a healthy salad instead?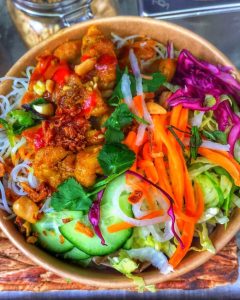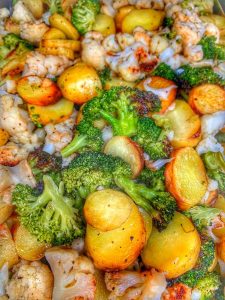 How about next time you come down to one of Urban Food Fests street food markets. Not only can everyone get their own preferred dish, but street food also offers a lot of healthy dishes, including lots of vegetarian or vegan options. Vegan or vegetarian street food doesn't have to be just meat-free burgers or grilled vegetables. As the variety of street food is endless, the plant-based street food scene is no exception. For example you could try some mouth-watering Asian flat noodles or egg fried rice topped with salad and some tofu. If you prefer a falafel you might want to try them with some delicious Middle Eastern flatbreads, rocket leaves and a nice mint dressing. Even if you're maintaining a vegan diet, there are lots of street food options for you. We'd suggest trying an absolutely delicious sweet potato burger or a nice vegan curry with rice on the side.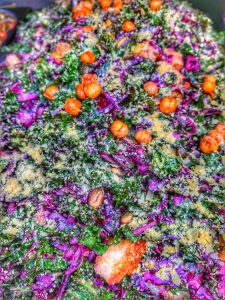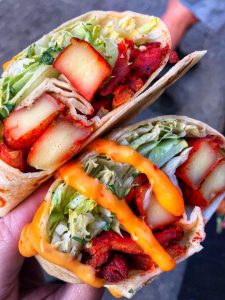 In the spirit of Veganuary, vegan or vegetarian street food could be the highlight of your next event. This means no more frustration with the boring vegan and vegetarian options at weddings, festivals and parties. Besides the variety of vegetarian and vegan street food options another advantage of street food is that it's easily personalised. This means that you don't have to decide to do an all vegan or vegetarian event. You can easily get a street food trader who offers vegetarian options alongside ones with meat. So all of your guests should get the dish they prefer.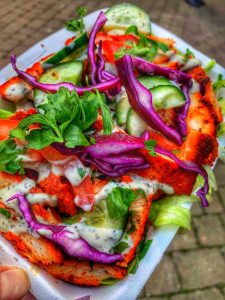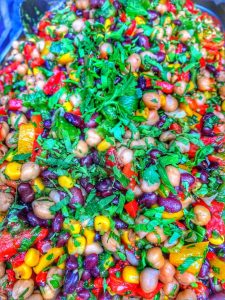 If you're keen to try some healthy, vegetarian or vegan street food come down to one of our markets! Or if you're keen to get some delicious street food for your next event don't hesitate to contact the Urban Food Fest team via email at events@urbanfoodfest.com or give us a ring on 02075633021. We're looking forward to hearing from you!