WINNING BRITISH PREMIUM MIXERS
Long Tail mixers bring unique pairings to complement your favourite dark spirits.
MEET THE MAKERS
LONG TAIL MIXERS IS THE BRAINCHILD OF TWO LIFE LONG FRIENDS, ALEX AND TOM, WHO SHARE A PASSION FOR THE DARKER SIDE OF SPIRITS.
They felt the need to create something radically different, something carefully crafted, that was specifically created to enjoy while drinking dark spirits without overwhelming their natural flavours. This difference is what you can try at one of our street food trucks all across London.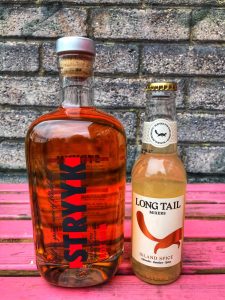 Herein began an epic journey of discovery for the two curious friends and that of the legendary Long Tail whom they shared similar beliefs and desire to be the protectors of the Dark Spirits of which they hold so dear. Through experimentation and discovery, we have lovingly tailored our mixers to not only accompany, but even more importantly, complement, dark spirit flavours. So if you are curious as well then come to our street food markets and try it out.
PROTECTOR OF DARK SPIRITS AWARD
THE LEGEND OF THE LONG TAIL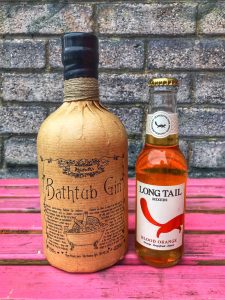 THE 'LONG TAIL' MONGOOSE IS WARMLY REGARDED AS THE PROTECTOR OF 'DARK SPIRITS' IN THE NIGHT, THE SAVIOUR OF THE SUGAR CANE, THE HERO OF THE MIDNIGHT KINGDOMS.
According to Caribbean folklore, lucky are those who cross paths with a long tail…
The Long Tail was introduced into the Caribbean way of life by the distilleries in order to protect the precious sugar cane and mace from nocturnal invaders. Through saving the harvest the Long Tail saved the rum, by saving the rum he saved the peoples spirits, because let's face it…the world would be worse off without Rum!
Like these naturally heroic creatures, our mixers offer a little luck to those who dare to be different and will help them enjoy their own dark spirits in a new light.
A taste of history is what you get in London with this drink. The perfect ambience for this drink must be our vintage furniture at our street food markets.
It is our mission to bring the flavours of the world to our street food markets. Not only with food but also with drinks. GINGER LIME brings the flavours of the orient and Caribbean to our food markets.