It's no secret that the vegan trend is on the rise. With 3.5 million vegans in the UK it's no surprise that the street food scene has started to offer more and more plant-based options. But vegan or vegetarian street food doesn't have to be just meat-free burgers or grilled vegetables. As the variety of street food is endless, the plant-based street food scene is no exception. No matter if you fancy a mouth-watering vegan pizza or want to try some delicious Halloumi wraps, there's nothing the street food scene is not offering.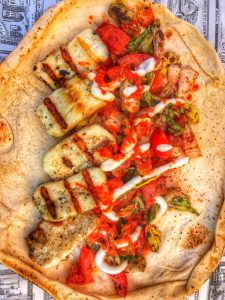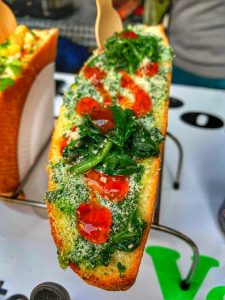 Not only is this perfect for your next visit to one of our beloved street food markets. Furthermore vegan or vegetarian street food could be the highlight of your next event. This means no more frustration at the boring vegan and vegetarian options at weddings, festivals and parties.
Especially if you're eating plant-based or meat-free yourself, vegan wedding catering would be a nice personal touch. So why not get a vegan food truck for your wedding and make it even more unique. Most street food traders serve more than one option and food trucks are always a nice addition to every sort of event. And don't worry: there are enough plant-based options for wedding cakes.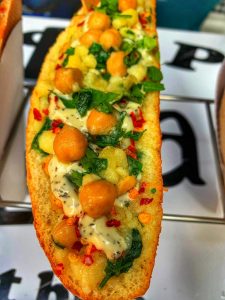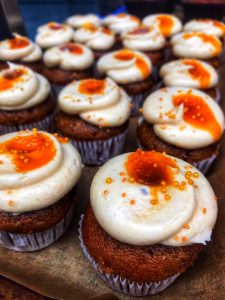 Another great opportunity to serve some delicious vegan street food is your next office party. Not only will your event be totally on trend but also will you be able to make all of your employees happy. If you don't want to only offer vegetarian options that's no problem either. As street food is always prepared freshly and easily personalized so all of your guests will be happy. If you want to offer even more options or are planning a slightly bigger party it would be a great idea to get more than one street food trader down to your event. Even multiple food trucks or street food stalls would make a very special event. So don't miss out on making your office party the talk of the town.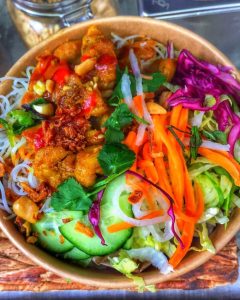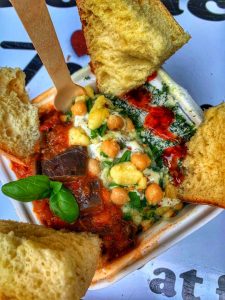 If this sounds like the perfect idea for you don't hesitate to contact the Urban Food Fest team via email at events@urbanfoodfest.com or give us a ring on 02075633021. We're looking forward to hearing from you!