Life can be hard sometimes as a vegan or vegetarian. We from Urban Food fest can relate! That's why we cooperate with street food traders who offer vegan and vegetarian alternatives as well! You are heroes, you deserve these street food alternatives at our street food markets more than anyone else! Come by at our street food markets and convince yourself! As the variety of street food is endless, the plant-based street food scene is no exception. No matter if you fancy a mouth-watering vegan pizza or want to try some delicious Halloumi wraps, there's nothing the street food scene is not offering. Let me show you what we offer at our popular street food markets across London: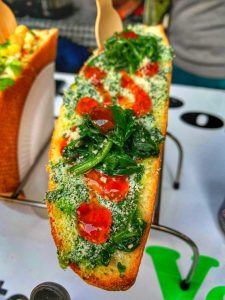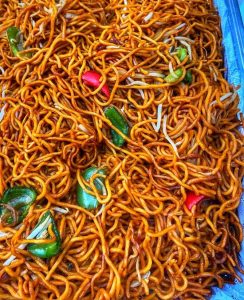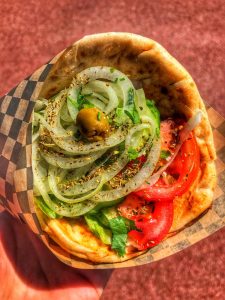 We also offer sweet treats at our street food markets! Our street food traders from all around the world offer vegan sweet treats as well at our street food markets! Just look at the pictures and convince yourself! The best part of it: We offer self-made cocktails and drinks that you can enjoy with your freshly-made street food! Convince yourself by taking a look at our street food with the risk of falling in love with our street food! We assure you you'll have a lot of fun at our street food markets as we do our best to offer the possibly best street food experience you can imagine. We organised street food traders from all around the world to offer a huge variety of street food. You definitely should get a sweet treat at our street food market after you finished with your street food dish!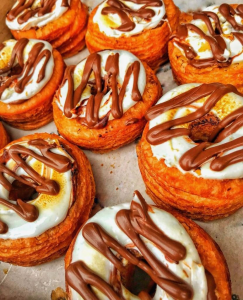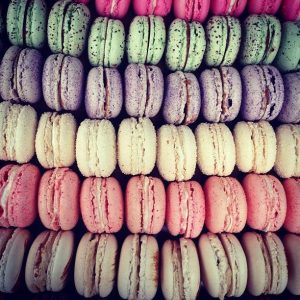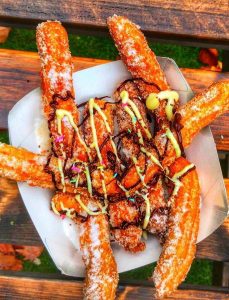 You don't even have to worry about overcrowded seating areas as we offer enough vintage tables and vintage chairs in order to create the perfect street food experience. The beautiful vintage furniture at our street food market turns it into a special experience. The fun vintage seatings and the vintage chill-out zones at our street food markets are not purely a way to get some rest but at the same time it creates room due to our vintage furniture to meet new people at our street food markets. Giant Jenga and other fun games and activities can be found at our street food markets as well and will make your experience extra special. Our vintage furniture can be hired as well! If you plan a private party for the company you work for or your loved ones, you can hire our beautiful furniture! You can also hire beautiful vintage street food trucks – with our without street food!
So what are you waiting for? Come by and grab your friends in order to get the best street food experience at one of our street food markets in London! In doing so, take a seat at our street food markets by using our beautiful vintage seats and and vintage tables. Make sure to hire our vintage furniture – we offer vintage tables, vintage chairs, vintage bars and even vintage street food trucks for hire ! Don't hesitate to ask our staff at our street food markets for any enquiries!