While we get more impatient waiting for the warmer months, we can't help but dream of our Saturdays in Shoreditch already. Just thinking about a chilled Saturday spent with our best friends, having a few drinks and most importantly eating some of London's best street food gets us excited. From March till October Urban Food Fest hosts its amazing street food market on Shoreditch High Street. You can come down every Saturday from midday to midnight, meaning you can either have a relaxed afternoon in the sun or meet up with your friends before you hit Shoreditch's nightlife scene.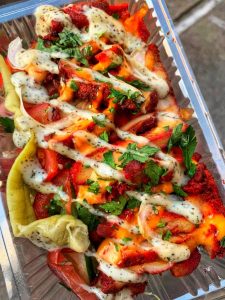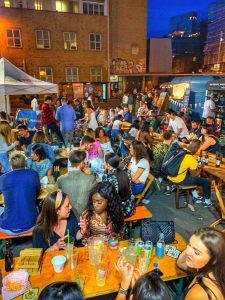 Every Saturday Urban Food Fest gets 15 of London's most amazing street food trucks and stalls down to Shoreditch High Street. We make sure to change the traders each week to ensure that there is always variation and something different on offer! No matter if you're a lover of Asian noodles or you're craving a mouth-watering halloumi-wrap, there's nothing you won't find at our street food markets. Not only is street food super delicious but also very affordable and therefore totally suitable for a nice trip to the market with the whole fam.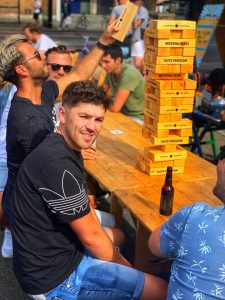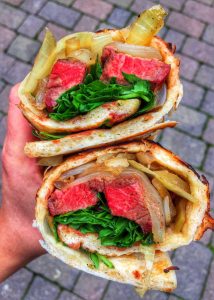 To make sure both old and young really do have the best time when they visit our street food market, Urban Food Fest provides you with lots of fun board games, giant Jenga, ping pong tables and many more activities. We also regularly have fun brand activations or even live music on site to make your trip to the street food market even more memorable.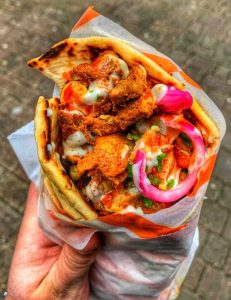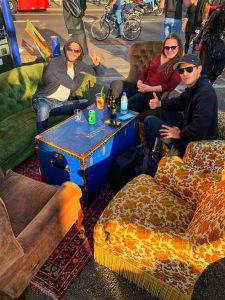 If you want to just relax and have a good catch up with your friends, you will love our vintage seating areas. We have a beautiful collection of vintage chairs, wooden tables, cozy armchairs, suitcases and much much more. It's the perfect place to enjoy your meal, chill with a few friends and just recharge after a long week.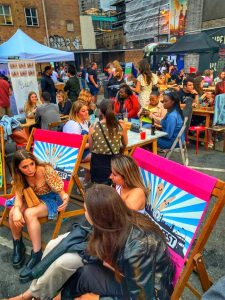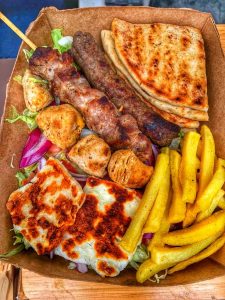 If you had a particularly hard week or just fancy a drink alongside your delicious street food dish, you will love our Urban Food Fest bar. Besides our premium bar we also have our beloved flowery bar. Not only do we serve craft beers, ciders, international wines, prosecco, a good collection of shots and soft drinks but also our exclusive Urban cocktails.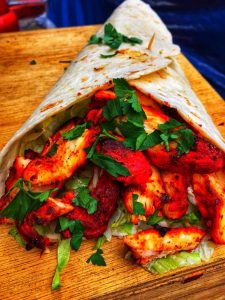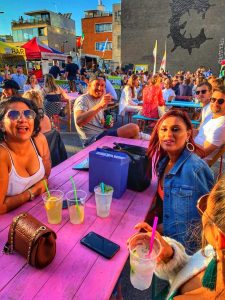 So if all of this sounds like a perfect Saturday to you, you should definitely come down to our next street food market. It's open every Saturday from March till October @ Euro Car Parks 162-167 Shoreditch High Street, Shoreditch, London, E1 6HU from midday to midnight, with free entry for everyone.