This Rum cannot be absent on our street food markets across London.
The secret to RedLeg's satisfying combination of sweet and spice is in the blending, as the the best rums from the Caribbean are combined and left to rest in oak barrels before infusing with warming ginger and sweet vanilla for an incredibly smooth, versatile rum.
AUTHENTICALLY CARIBBEAN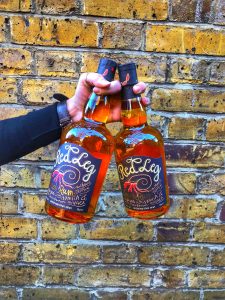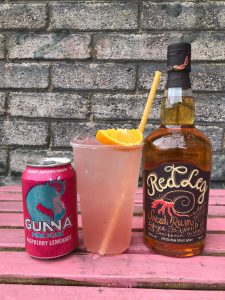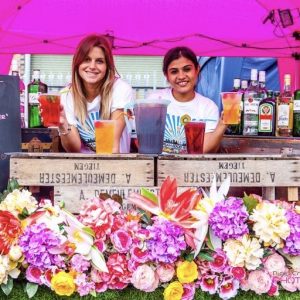 The Rum is named after the native RedLeg Hermit Crab. Moving from one found shell to the next, this hardy little crab goes with the flow and embodies the spirit of laid-back island life without a pirate in sight.
IT'S NOT JUST URBAN STREET FOOD THAT THINKS RedLeg RUM IS PRETTY SPECIAL.
It's so tasty that it won Double Gold at the San Francisco Spirit Competition when it launched in 2013 and has claimed many awards since. Do you understand now why we would not miss out on offering this Rum on our street food markets across London?
THE REDLEG FAMILY HAS GROWN TO INCLUDE REDLEG PINEAPPLE AND REDLEG BANANA.
Each rum brings a taste of the Caribbean to life on our street food markets. They're all made with RedLeg's signature sweet vanilla, warming ginger and smooth taste at their heart. So when visiting London you might not only get a feeling of the UK you might as well go home with a caribbean vibe in case you decide to visit our food markets.
Let's see what tastes you can try at our food markets:
Try REDLEG ORIGINAL on London's food markets: An instantly sweet smell is followed by a warming ginger aroma. This satisfying combination of sweet and spice creates a rum with an incredibly smooth taste and a warming mouth feel.
It pairs perfectly with cola, or check out our cocktail suggestions.
REDLEG PINEAPPLE is also a good choice to enjoy your stay at the Urban street food markets. The original RedLeg recipe has been made even more special by adding Pineapple in celebration of the friendship and hospitality that it traditionally represents in the Caribbean. Expect sweet caramelised pineapple and warming ginger. We like it best with ginger ale, but we've shared some of our favourite cocktails. Here you get the Caribbean vibes in London.
REDLEG BANANA if you are someone who likes to experiment then do not miss out on this rum when visiting our street food market. Come around by your own or with friends and meet up with people in one of our meet up zones in the middle of London which are decorated with vintage furniture.
For this tasty edition, banana has been added to share one of the best-loved flavours from the Caribbean. Bananas play a big role in traditional food and drink throughout the region but they taste particularly good paired with rum. Try it with ginger ale or in a tasty cocktail both you can get at one of our food trucks. Pair all of this with a few friends and sit on our vintage furniture area and there you have an amazing experience.