If you ever came across a bottle of Celtic Marches cider you'll most likely remember them for their quirky packaging. The strong bold female branding stands out from the norm. But not only do the Celtic Marches bottles look fabulous, their cider also tastes extraordinary. The authentic quality Herefordshire cider is produced on the Celtic Marches farm in Bishops Frome. The whole team is committed to producing artisan products with the care and compassion of a small local cider maker and have recently been awarded PGI – Protected Geographical Indicator – which authenticates the ciders as genuine Herefordshire ciders made from Herefordshire cider apples.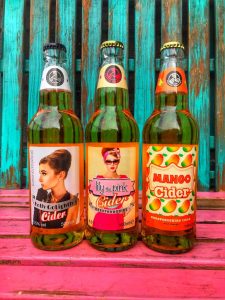 Being a traditional cider producer in the seventh generation, the Celtic Marches team is recognised for their skills, their passion for quality and their consistent drive for a premium craft cider. The artisan products range from well-rounded ciders that are slightly sharper in taste to fruity ones with a blend of citrus and sweet. We at Urban Food Fest particularly love the Strawberry & Lime, Wild Berries and Lily the Pink ones!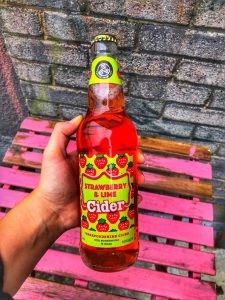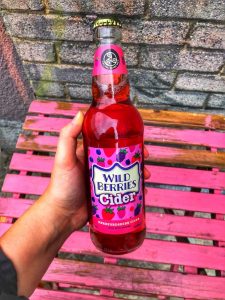 The Strawberry & Lime cider is a bursting blend of citrus and sweet. With an ABV of 4% the sweet and sour of the strawberries and limes have been carefully balanced and lightly mellowed by the Herefordshire cider apples. For those who prefer an even sweeter cider, you will love the Celtic Marches Wild Berries cider. This fresh berry blend has a delicate strawberry nose and a wonderful bramble blackberry finish. Lily the Pink is a medium fruity cider. It's subtle balance of fresh cider apples, candy apple sweetness and light body makes it a very easy to drink cider.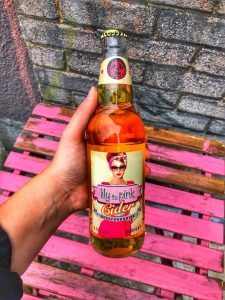 Celtic Marches very strong female branding reflects the team behind the ciders. The Celtic Marches female strength is a far cry from what the cider industry has been used to. Still this doesn't mean a Celtic Marches cider would be in any form compromising traditional values and respect for the provenance that will always be core. We at Urban Food Fest love everything Celtic Marches is about! That's why we are super excited to partner with them for our 2020 season.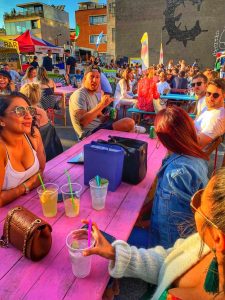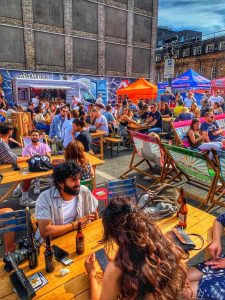 The Celtic Marches ciders will be available at our Shoreditch markets which take place every Saturday, March to October, from 12 to 12 and don't only offer our favourite cider but also the most delicious variety of street food. So don't miss out on our first Shoreditch market of the year on March 28th! If you can't wait till then, don't worry, there are lots of other Urban Food Fest markets to explore all over London. You might even find Celtic Marches there doing a little sampling or Pop-Up!