Urban Food Fest is very excited to partner with the winner of the World Beer Awards 2017. If you have ever tried a Vedett you'd know that they deserve that title every single year. And if you haven't it's about time you did!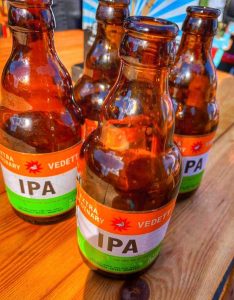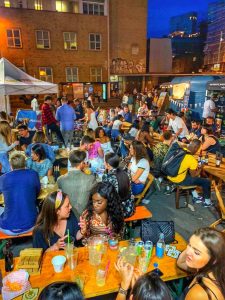 The Belgian beer brand Vedett comes in four different tastes. To prove that blonds really do have more fun, you need to try Vedett Extra Blond. This premium pilsner offers a smooth, malty character with a lingering fruitiness and a subtle note of vanilla.
If you're a lover of a true classic Indian Pale Ale you'll love the Vedett IPA. It offers an explosion of flavoursome bitterness that increases with intensity towards the finish, tempered by a velvety smoothness. With its fresh, fruity and floral notes the Vedett Indian Pale Ale is a truly great-tasting, refreshing beer!
Slow and steady wins the race! If you prefer a lower alcohol level, you'll love the Vedett Session IPA. With only 2.7% ABV it is low on alcohol but very high on flavour. The first thing that'll hit you when you first try it is its intense aroma of citrus and pine resin. It's taste will slowly develop into a crisp, flavoursome bitterness.
Last but not least Vedett also comes in Extra White. The slightly cloudy looking Belgian White Ale with refreshing citrus aromas and slight touches of coriander is a must-try! With a subtle sweetness and a slightly perfumed, honey-like finish the Vedett Extra White is one of their best.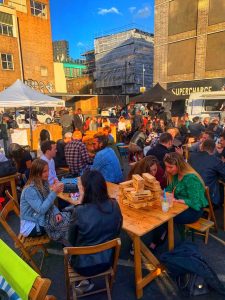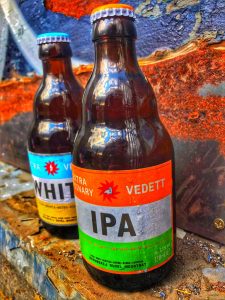 Just by looking at a bottle of delicious Vedett beer you know that they like their bottles to stand out. As they also very much like their beloved customers, they offer the unique opportunity to have their faces on their bottles. Share your favourite selfie or group photo with your favourite Vedett and get famous all over the world (and especially in the Vedett community)!
As we at Urban Food Fest love a Vedett as much as you, we're super excited to partner with this cool Belgian beer brand. Nothing pairs better with an ice cold Vedett than delicious street food. Come down to one of our Shoreditch markets where you'll find both.
Our famous street food market runs every Saturday from 12 to 12 and offers the most delicious street food options as well as an outdoor bar where you can of course find your favourite Vedett. So if you'd like to spend a nice sunny afternoon in trendy Shoreditch with your favourite beer and lots of delicious street food options, don't miss out on this! Our first Shoreditch market for the year will take place on the 28th of March. If you can't wait that long, just come to one of our multiple other street food markets across London where you might even find Vedett doing a little sampling or Pop-Up!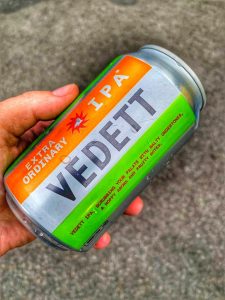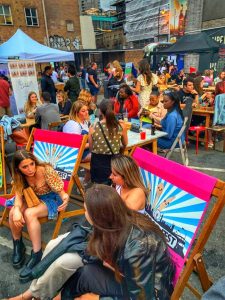 We at Urban Food Fest can't wait to see you at our markets with a tasty Vedett in your hand, because let's be honest that's the best way to spend your Saturday afternoons this summer!