Tired of the boring old turkey and stuffing every December? Don't worry about it. Here at Urban Food Fest we've got your back. If you want to try something different and still get into that festive Christmas spirit, we suggest you come down to one of our Christmas markets. Our traders always offer the most delicious street food from all over the world. And this December they have a special treat for you. When it comes to our Christmas markets we make sure that every street food trader has a Christmas dish on their menu. You can find everything from mouth-watering chocolate panettone to delicious turkey pizza and much much more. If this sounds good to you, you'll definitely have to come to one of our Christmas street food markets!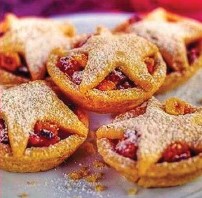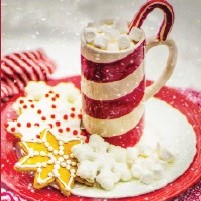 This December Urban Food Fest has not only one but two early Christmas presents for you.
If you're working close to Baker Street and love street food we have good news for you! Our monthly street food market at Baker Street is not only running with a Christmas theme this month. It will also be two days instead of the usual one. It's the perfect place to get into the festive spirit during your lunch break. We'll have lots of different yummy options there serving both cold and hot foods. Come by our street food market at Baker Street on the 11th and 12th of November (or both days if you fancy). Spend your lunch break there, grab a delicious street food dish and get into the holiday spirit with us!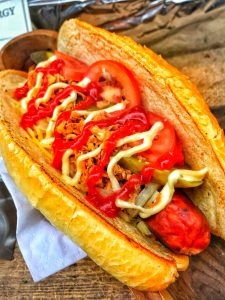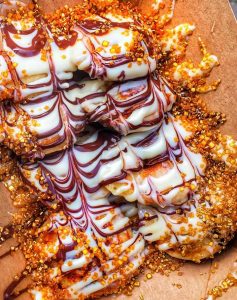 Here at Urban Food Fest we try to make all of our fellow foodies in London happy, so the Baker Street market is not the only Christmas market we're running. We have another Christmas special at one of our most beloved street food markets in Farringdon. Every Thursday some of London's best street food traders serve their most delicious street food dishes. As Christmas is just around the corner we have a special treat for you. From the 11th till the 13th we run a special Christmas market. All of our street food traders there will be serving special Christmas dishes as well as your favourite street food. Come down to Farringdon to get festive with us and enjoy your lunch. On Wednesday, the 11th our street food market will not only be on around lunch time but also during the evening hours to get in that extra festive mood.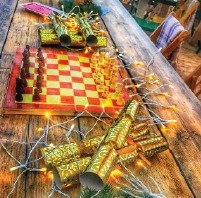 We at Urban Food Fest wish you all a wonderful festive season and look forward to seeing you at one of our Christmas markets!