Yes, it's true. We from Urban Food Fest do not only operate popular street food markets in London and across UK, we offer beautiful vintage furniture and vintage food trucks – with our without street food. When I were you, I would definitely hire the vintage street food truck including street food! Let me explain why: we cooperate with street food traders from all around the world who create eventually freshly-made authentic street food. When will you ever have the opportunity to try authentic street food again?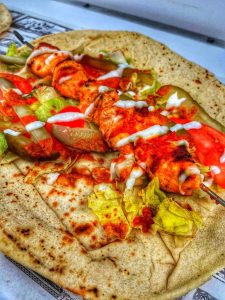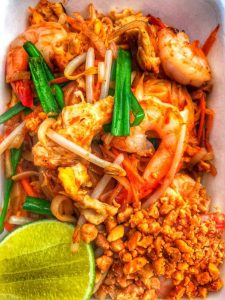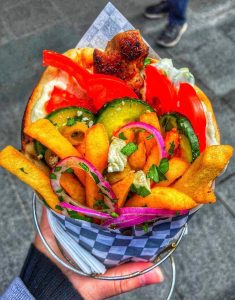 Let's get back to the main topic: how to hire a vintage street food truck: 1. Come by at our street food markets and order a tasty street food dish in order to get the best possible street food experience. 2. Order a self-made refreshing cocktail while you enjoy your street food. 3. Take a seat and get comfortable on our vintage furniture (talk to our staff at our street food markets or send an email to jessica@urbanfoodfest.com in order to hire our vintage furniture or vintage street food trucks).
Our street food trucks are available to dry hire empty (without street food) or branded and wrapped for private events, corporate events, launches, brand activations and promotional events across the UK. We have created bespoke branded trucks for brands including McCain, Virgin, Aer Lingus and Fox. We can also create for your vintage street food trucks bespoke flags, bunting, printed t-shirts, promotional items and other merchandise to go alongside your vintage food truck. As you can tell by now, hiring our vintage street food trucks offer many possibilities to our clients in order to create the perfect street food experience. Our popularity will also become obvious by visiting our street food markets! The beautiful vintage furniture adds a vintage touch to all of our street food markets which makes Urban Food Fest stand out from other street food markets. You can also hire our vintage furniture pieces for private or corporate events. No matter if you're planning your mums birthday party, your best friends wedding or even a corporate event, our vintage furniture can add a special touch to any sort of event. By adding your favourite vintage furniture items to your event, you can benefit from our beautiful vintage collection and create an unforgettable street food experience for your guests.