Already got your perfect wedding location and the caterer booked? Great! There's only one thing missing to make your wedding stand out from others. Urban Food Fest has a beautiful collection of vintage furniture. And the best thing is: you can hire it for your wedding. The beautiful furniture adds a vintage touch to each and every event and it will definitely make your wedding super special. By adding your favorite vintage furniture items to your event, you can benefit from our beautiful collection and create an unforgettable experience for your guests. We can guarantee that it'll leave your guests talking about your wedding for more than just days.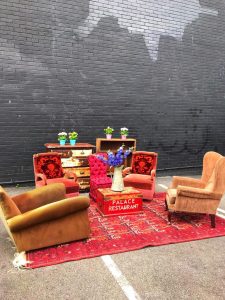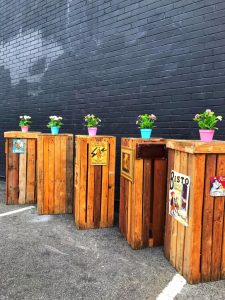 While planning a wedding you'll often find yourself trying to make your own wedding stand out from others. While most people just use the furniture their wedding location is providing, you can be a little extra. Our vintage furniture items are not only very practical but also visually very exciting to the eye.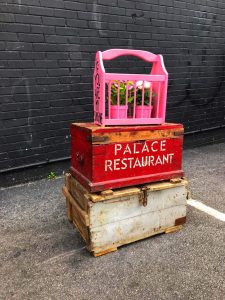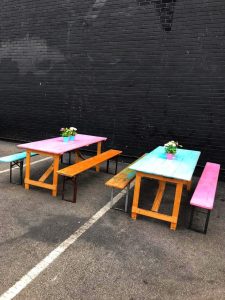 Every item of furniture is completely unique and has been handpicked to make up the diverse range of our vintage collection. We even add a pop of colour to some of the furniture pieces to make them stand out even more. Our vintage furniture collection includes beautiful vintage chairs, tables, benches and much much more. Especially our cosy vintage armchairs, outstanding Ludlow chairs, antique suitcases and colourful plant pots could bring a very special touch to your dream wedding. We also offer vintage side tables, display boxes, ladders as well as vintage mirrors, milk bottles and vases.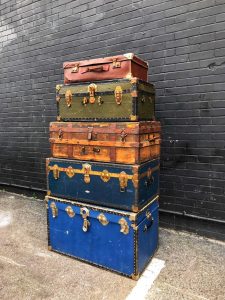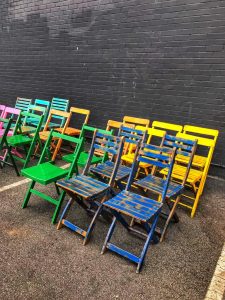 But of course you can't host a wedding without a bar. So if you want to stand out a little more and need one last eyecatcher to make your guests talk about your wedding for the next few years you should hire one of our bars as well. We have vintage wooden bars and beautiful flowery cocktail bars that are to no surprise very popular at weddings.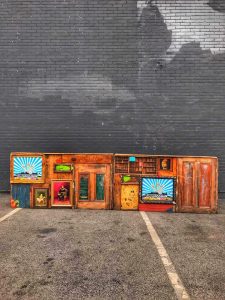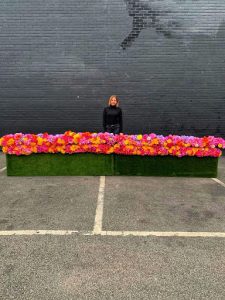 If you are interested in hiring our vintage furniture for your wedding, you're more than welcome to take a look at our collection. To view photos of our collection please see our gallery. To hire our vintage furniture please email jessica@urbanfoodfest.com or call the Urban Food Fest events team on 02075633021.