Gunna drinks – fuzzy tastes fuzzy vibes at London's street food markets
How Gunna started
Gunna launched back in 2017 as an antidote to bland, sugar-packed 'old school' fizzy drinks. After years of graft, thez can be proud to say that they are now the fastest-growing soft drink in the UK. This drink fits perfectly to our food markets across London and as an alternative to sugary drinks you should not miss out on them.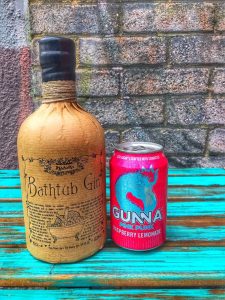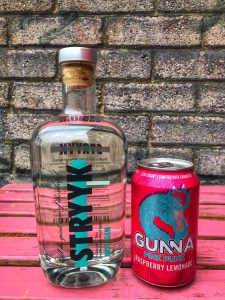 Gunna was born as the founders were cutting down on alcohol and wanted to find some super-tasty alternatives to craft beer. As they sampled traditional soft drinks, they struggled to find something they really loved because the options on the market lacked personality and flavour. Personality and flavour is what we seek for our street food markets. It is what makes our markets in London such an incredible experience therefore Gunna is the perfect soft drink partner.
Gunna drinks are lovingly crafted from fruit juices, sparkling water and a little sugar. Add in a couple of extra ingredients, and that's all you'll find, no nasties, no unnecessary calories.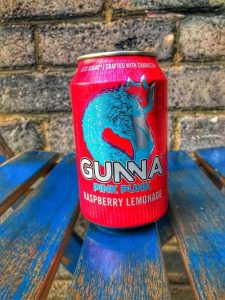 Gunna has made it their mission to create vegan-friendly craft soft drinks that are full of multidimensional flavours. And Urban street food is happy to be one of London's street food markets to offer these drinks to you.
What is craft soda?
To us, craft soda is something that offers authentic flavours, quality ingredients and differentiated experience. We like to think of craft soda/craft soft drinks as a game-changer that is going to give 'old school' soft drinks a serious run for their money. In fact, Metro branded it a revolution back in 2016, and the market has only grown since then.
Let's break it down. Soft drinks is an umbrella term for non-alcoholic drinks. Typically, consumers will refer to fizzy drinks as soft drinks. So, craft soft drink is a term that's become an extension of that, only better. You will not only enjoy this drink at our street food market at the same time you know it is healthy and vegan.
Similarly to soft drinks, most craft soft drinks are a carbonated beverage. The difference? Craft soft drinks are manufactured in smaller batches with natural ingredients. Imagine having a pizza at one of our food trucks and enjoying a cold fuzzy soda that is healthy and delicious at the same time. Top all of this with a great location in London, what else can you wish for?