With the new year starting, everyone's already planning birthday parties, company anniversaries and even Christmas parties for the upcoming year. Especially in terms of planning an event, it's always the earlier the better. So if one of your new year resolutions is to be more organised, here at Urban Food Fest we've got you covered. No matter if it's private or corporate, events are always great fun but also involve a lot of planning. So it's definitely best to have it all sorted out as early as possible. Urban Food Fest wants to make sure you don't let anything slip through the net, and end up finding yourself stressing last minute.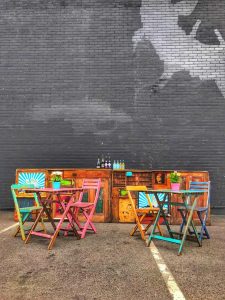 The first step of planning an event should always be about the financial aspect. To go ahead it is not only important to know the budget you can work with, but to also ideally identify the areas which you want to prioritise and where you're potentially able to cut some costs. Once you've confirmed the financial aspect, it's good to start thinking whether or not you want to go for a specific theme for your upcoming event. Of course this is a completely personal choice. But if you decide to go for a theme, you'd have to make sure it suits the type of event your going for. While a princess party might be great for your daughter's 7th birthday, it might not be the best choice for your company's anniversary. As soon as you've got the event theme sorted, you should start looking for a suitable venue. Again this choice depends completely on your own preferences, but you should also make sure it suits your event theme as well as the set budget.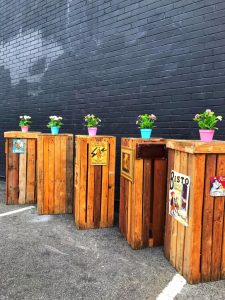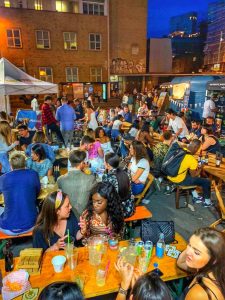 Besides the venue the catering is most important to ensure you satisfy your guests – but don't worry! Even if you have a slightly lower budget it is possible to deliver enjoyable and high quality food your guests will remember and talk about for a while. If you want budget friendly and still unique catering for your event you should definitely consider street food. Not only is street food totally on trend at the moment, it's variety is also endless. Whether you're a lover of vegetarian halloumi wraps or a juicy burger, there's nothing you can't find when it comes to street food. As it's always prepared freshly, there's also no easier way to personalize your guests dishes. Even if you don't go for a vegetarian trader you won't have to worry about upset vegetarian guests. Nearly every street food dish can easily be made veggie by just cutting out the meat or even replacing it with another vegetarian option. Not only will your guests love the personalized street food but will also appreciate a quirky food truck. If that's not the only eyecatcher you want for your event, we're also more than happy to provide your office party with some beautiful vintage furniture. Our vintage furniture collection includes beautiful vintage chairs, tables, benches and much more. Especially our cosy vintage armchairs, outstanding Ludlow chairs, antique suitcases and colourful plant pots bring a very special touch to every event.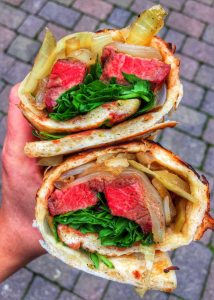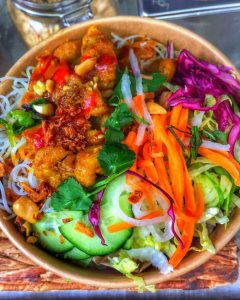 So if you think you already have an event in mind for 2020, don't hesitate to contact the Urban Food Fest team via email at events@urbanfoodfest.com or give us a ring on 02075633021. We're looking forward to hearing from you!