Binary botanical superior table beer is unlike any beer you have tasted before. Take a sip and sit in one of our relaxing zones which are equipped with our vintage furniture.
Its tropical aroma, prosecco-like taste, and clean finish come from the infusion with organic hop leaves and choice of wine yeast. It is a flavourful beer which you can try at a food market across London or hire a food truck for your own event. You could even hire our vintage furniture and make your decoration unforgettable. At the Good Living Brew Company the founders believe that joyful times are found in taking a natural, light-hearted perspective, even in the hustle and bustle of our daily lives. That is exactly the feeling we want to give to you at our street food markets located in many parts of London.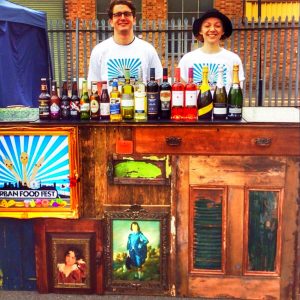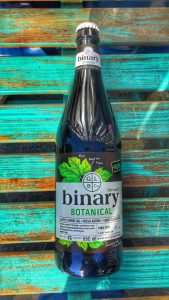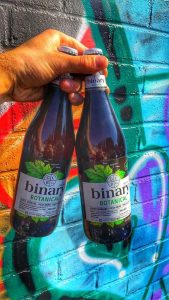 Binary botanical takes the time to infuse their light refreshing beer with organic hop leaves during the fermentation process to a sophisticated, tangy beverage reminiscent of prosecco. Either you come and taste it at our food markets in London and enjoy a good special beer seated in one of our areas designed with vintage furniture, or you can even bring the feeling to your special event and hire one of our food trucks combined with our vintage furniture and make your next party super special.
The name "binary" not only refers to the stem of the hop plant, but also the two-digit number system underpinning Binary Botanical technological progress; the stem of the hop plant; and the black and white perspective they take on brewing standards and quality. It conveys the sense of useful science that Binary Botanical rely on to make sure that their beers taste great consistently, travels well and are better for you than alternatives. Do not miss out on the chance to taste one of Binary Botanical at one of our street food markets located across London.